Be you. Be ambitious. Be Bel.
With its iconic brands, including The Laughing Cow®, Mini Babybel®, Boursin®, Bel brings smiles to its consumers in over 130 countries. By building on the strength of its brands, Bel's ambition is to double its size in North America.
The commitment, enthusiasm and entrepreneurial spirit of Bel's 13,000 employees is the growth driver of the world's third-largest branded cheese company.
The Bel experience is to be daring, pragmatic and determined to meet the growth challenges of an international food group. Come join us and measure the impact of your talent and energy in realizing an ambitious company project.
Be you. Be ambitious. Be Bel!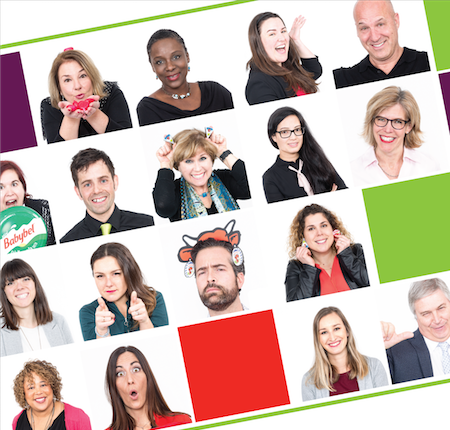 Team Players
We're a company of team players and leaders, and together we encourage each other to do our best work. Everyone is empowered to take action on bold new ideas, even when it's something that's outside of their job description. Every day brings a new challenge and new excitement, and we offer each other constant support as we grow and learn together. More than just our job titles, we look at the big picture and the entire organization's success.
Global Thinkers
We have offices all over the world. This means each of us gets the opportunity to work with people across borders and disciplines – co-workers who solve problems with open minds, varying backgrounds and unique viewpoints. Team members not only reap the benefits of a working environment that values different cultures and perspectives, but also enjoy opportunities to travel, move, and grow.
We look at the impact of everything we do on the world, and focus on nutrition, reducing our environmental footprint, and creating high-quality products.
Ambitious Hearts
At Bel, we have the ambition to be ourselves. We're all connected to each other and to how we can make our impact. We value diversity of thought and believe in sharing knowledge to build together. The company is experiencing rapid growth, and people who want to grow with it are the ones who thrive. Development of employees and skill sets is a priority along with development of the organization, and every single employee gets the opportunity to be a part of it.